*MEMBER*
Alimak has partnered with the pulp and paper industry since 1966, when the first Alimak service elevator was installed on a digester in Sweden. Since then, many plants around the world have chosen to use our elevator systems to monitor and service their processes.
Alimak elevators easily cope with the highly demanding pulp and paper plant environment, with elevator cars offered in stainless steel, which ensures long service life no matter how tough the working environment.
Alimak is a global leader and pioneer in the design and manufacture of vertical access solutions for industrial and construction industries. The company provides permanent and temporary high quality elevators, construction hoists and work platforms built on rack and pinion and traction technologies..
Tags
elevator, Industrial elevator, Rack and pinion elevator, Construction elevator, Permanent elevator, Material hoist, Construction hoist, Lift
 
+46 84021440
Blekholmstorget 30
SE-111 64 Stockholm
e-mail; info@alimak.com
pdf broschure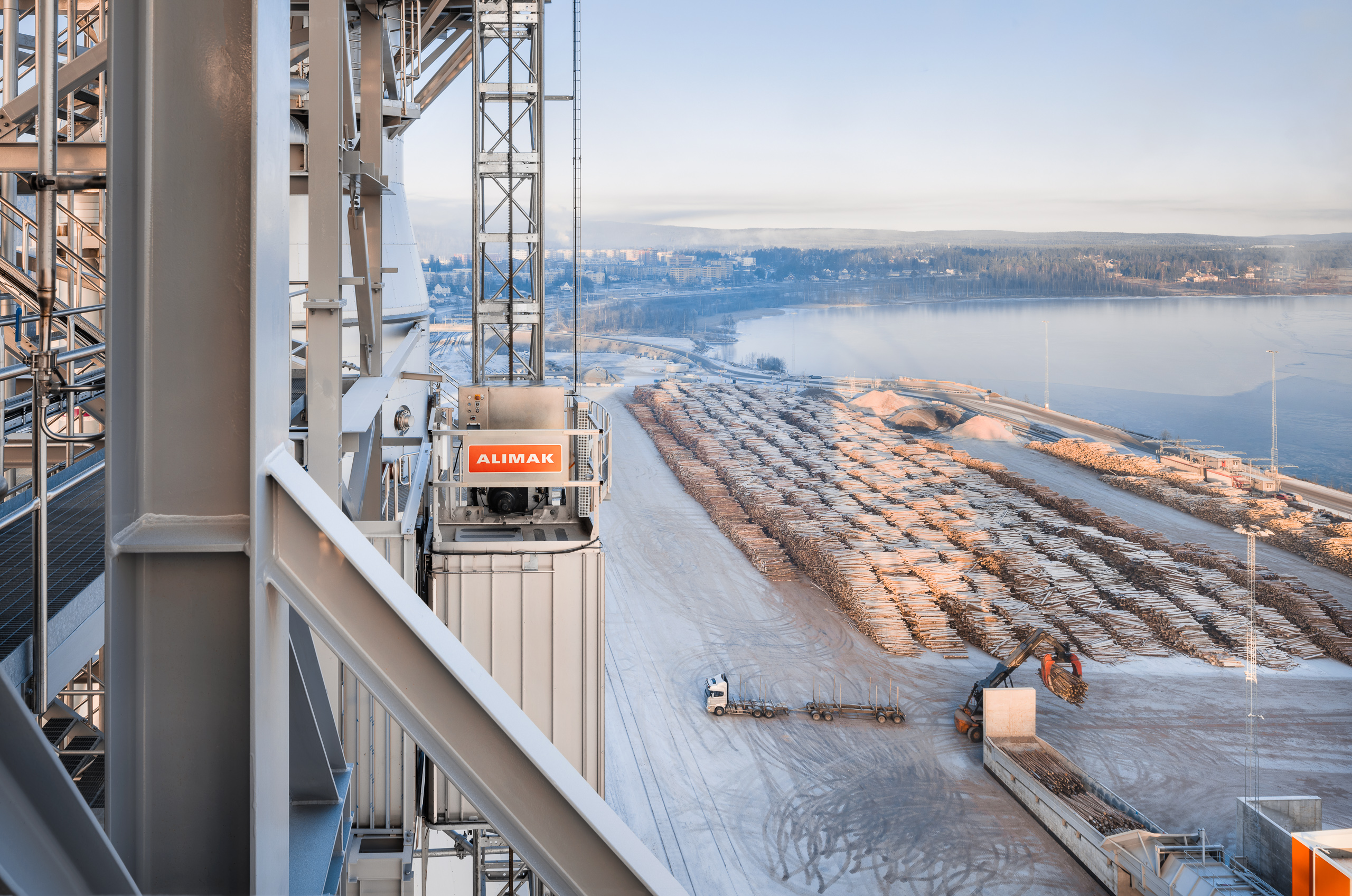 .